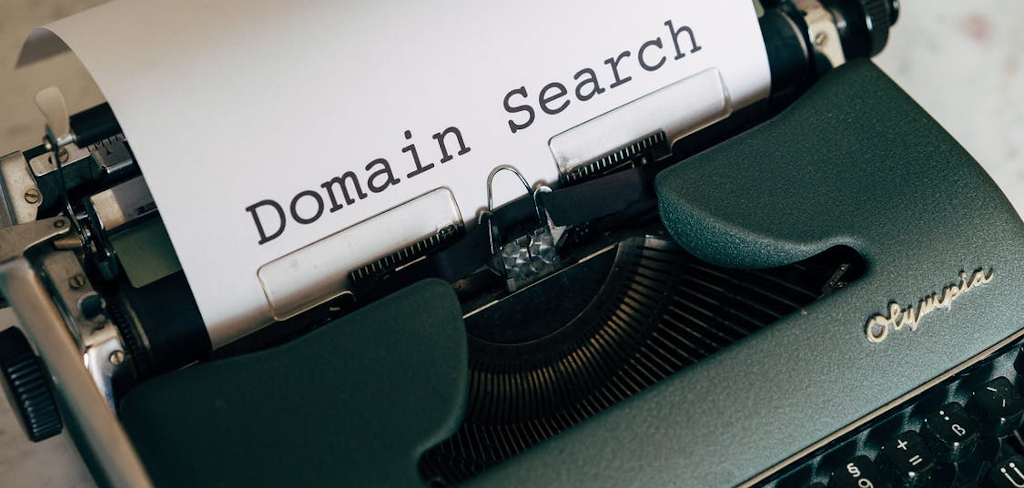 How to get a free domain name to use with your new web project
Domain names are how we navigate the web. Sure, all websites have one or more IP addresses through which you can access them – strings of numbers in the format 123.45.67.8. It totally works.
But long strings of numbers are hard to remember, so we use domain names instead. When you type in the name of website, your browser sends a request to a Domain Name Service provider, that will, in turn provide the actual IP address. There are a couple more stages, but you get the picture.
Domain names make life easier for web users
The point is that life would be a whole lot more difficult without domain names. Go and carry out a search on http://142.250.187.206. Yep, it's Google, but the number is a lot more difficult to remember than the name. Domain names also make SSL certificates possible – meaning that you can be confident that you are connecting to the right service and that communication between you and the site is encrypted while in transit. in short, you need a domain name.
If you've decided to set up a website, perhaps you even chose to host a website from home on some outdated PC hardware, you probably already have some great ideas for a website name.
Domain names aren't always cheap
Typically a domain name will cost between $5 and $50 dollars depending on how in demand it is. Some so-called Premium domains can cost thousands, or tens of thousands, even.
It's an expense you don't need, and frankly, it's one you don't need to put up with, either.
You can get a domain name for free
You read that right. You don't need to pay a cent for a domain name, thanks to the generosity of internet overlords in Tokelau, Gabon, Mali, Central African Republic, and Equatorial Guinea..
Their Top Level Domains are now administered by FreeNom, who are prepared to lease you a domain name for free with the TLDs .tk, .ml, .ga, .cf, and .gq. How neat is that?
How to get a Domain name for free
The process of getting a free domain name from FreeNom is easy.
First, visit freenom.com and type your desired name into the check availability box, and hit return.
If your chosen domain name is available with any TLD it will be shown on the next page.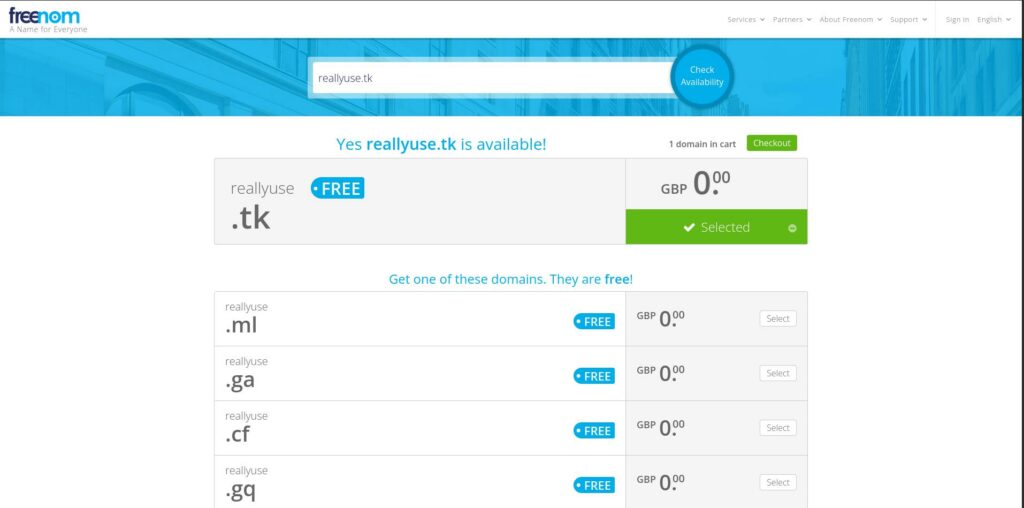 As you can see, our chosen second level domain is available for every TLD with a cost of $0.
It's not quite so simple though, clicking on "Get it now" will show that the name is not available. That is not the case, and the "not available" message will appearso long as you have not typed in a specific TLD. It is a FreeNom error, but nothing to worry about.
To show what we mean, searching for LinuxImpact will show all TLDs as available, but attempting to "Get it now" on any TLD will show it as not available.
Instead, you need to type the complete domain name including TLD into the search box. In our case, LinuxImpact.ml did the trick.
Your exact chosen domain name will be selected, and you will be able to checkout by clicking on the green "Checkout" button.
Clicking on the "Checkout" button will take you through to the next screen will will present you with a number of options including Domain Forwarding and Use DNS. If you want to simply forward traffic to an existing site, Domain Forwarding is one to choose. If however, you already have hosting – whether through a commercial provider or if you plan on hosting a site on your own hardware, you will need to select the Use DNS option.

Set the hostname to @ and the IP address to your hosting IP address.
The period field is, by default set to 3 months. This means you will need to renew the domain after 3 months, which is a bother. Set the period as high as possible while remaining in the free tier. The maximum value is 2 months – meaning you will need to pop back to FreeNom in a year's time and renew your free subscription.
Click continue and enter your email address when requested. Freenom will send a verification mail to make sure that the email address is real, so click on the link in the email to be returned to the Freenom site.
Fill in the details on the form and that's it!
Free domain names are great!
You've managed to create a free domain name with FreeNom. Well done! But a website is only as good as its content. Consider what you're going to put on it. Photo galleries? Dog pictures? A blog? Make sure that you publish quality content people will want to read or see.